Today, we wanted to put together a list of our best tips for selling on Amazon. This isn't geared for just advanced sellers, but also beginners as well.
Even if you don't have a product up and running yet, you should still read these tips to prepare yourself for what's inevitably going to confront you in the future.
While we were formulating these tips, we thought it would be fun to reach out to some of our seller friends and see what piece of advice they would give on how to sell on Amazon successfully.
So, the forthcoming is a mixture of our own tips plus theirs.
Covering everything from building systems, running PPC campaigns, and of course – product research (since it's our specialty.)
Let's get to it then!
1) Find More Manufacturers and Negotiate
When you can't sell for a higher price, you can only get it at a lower one. As a private label seller, you're directly in the middle. For your first shipment, price and quality are the first things on your mind. They should continue to be for the entirety of your business but don't be afraid to shop around when your business grows – even if it's just adding a supplemental supplier.
2 suppliers is better than 1.
As you build upon relationships with multiple suppliers, it'll only increase your chances of getting exclusive products first.
2) Get Systems in Place
Anything you are doing twice should be recorded for you and your team. If you're still a one man (or woman) band, don't skip this part just because of that one reason. Checklists and standard operating procedures keep you from making mistakes, especially when it comes to product research.
Here's a horror story when no systems are in place:
It's your 4th shipment to Amazon now. The product you researched for months is selling well and you're getting ready to send in your shipment to Amazon. Next thing you know, a refund comes through and you've accidentally labelled all of your packages wrong. Amazon doesn't know because it's a mix-up of a variation.
Here's some advice from Trent Dyrsmid of Brightideas.co on the importance of systems,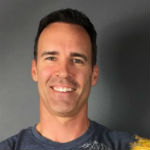 "If you are looking to grow your business as fast as possible, one of the most important things you can put in place are documented systems. Without these systems, hiring staff and delegation will be significantly more difficult, and you'll simply end up working longer hours than you should be."
3) Create an Organizational Chart
This goes hand in hand with creating systems, but an organization chart helps you flush out what each person in your Amazon business is doing. One of your first hires can be of a brand manager.
Here's an example of some roles you can start with:

4) Focus on Low Competition
What does low competition mean? It means finding products that are in that sweet spot of being in demand, but also being supplemented with poor supply. This supply could have bad ratings, poor images, or just even titles that aren't optimized. Low competition usually comes with an opportunity for you to jump into the market with less modifications.
But here's what Rob Fortney Jr. of the Amazon Gorillaz has to say about low competition,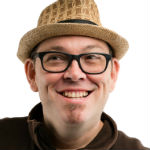 "Don't swim with Sharks! Find a product with less than 150 competitors and be a big fish in a small pond! Make sure that there are variations in the products in your product category so that you know people are willing to buy different types & styles of that product. Lastly, don't sell figit spinners, its too late!"
5) Don't Create a 'Me Too' Product
A 'me too' product is one that has little differentiation from what's available now. You're just putting a label on it and hoping for the best. Strive to make your product an improvement for what's out there. This is something Amasuite's Review Analyzer helps with. It reads all the reviews for a product and tells you which modifications to make.
3 of our guests contributed their opinions on this exact strategy…
Spencer Haws of Niche Pursuits said,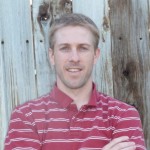 "I would recommend that seller's try to do what makes sense for their business, rather than just following the crowd. If they simply follow exactly how others find and launch products, they could be missing out on big opportunities."
Dax Deegan of DaxDeegan.com mentioned the following,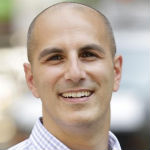 "My number one piece of advice for new sellers would be to make sure your product is differentiated in some way. If you take the approach of just trying to copy the best seller's product, the only way to draw customers will be to compete on price. This is especially true if other sellers already have strong reviews. I think it's OK to be aggressive with pricing when you first launch, but it shouldn't be your long term strategy."
Ryan Grant of Online Selling Experiment had this to say,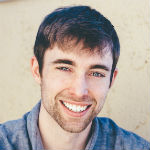 "My advice to new private label sellers would be to do something to differentiate your product from the competition. I'd recommend looking for existing products that are selling well, and then seeing if there's something that you can improve upon. To get ideas on ways you can improve, read through the reviews of similar products and see what customers don't like. Then figure out a way to solve the problem with your product. If your product has something that differentiates it from the competition, your probability of success increases dramatically."
6) Add An Extra Item To Your Listing
One of the perks of being a professional seller on Amazon is the ability to create brand new listings. You can still earn a healthy profit when bundling products up. Easily position your bundled product listing as a recommended offer from Amazon itself. This really is low hanging fruit.
Sam Preistley of Arbing says the following,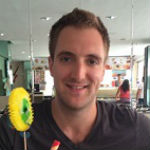 "There are loads of great resources and products out there to help you start an Amazon business (including Amasuite). But when reading all that advice you need to keep in mind that they aren't a recipe. To create a great Amazon FBA business, you need to take those mechanics, throw out the stuff you have better ideas for, and heap on top a generous dollop of your own creativity and out-of-the-box thinking. Don't just copy what everyone else is doing. Make it yours and do it better."
7) Turn on Replenishment Alerts from Amazon
This tip is all about inventory management. The more you are on-top of this, the better. Here's what you need to do to setup replenishment alerts:
To set alerts, go to the Inventory link at the top of the Seller Central page and choose Manage Inventory.
Select the listings for which you want to set Replenishment Alerts.
From the Actions pull-down menu, select Set Replenishment Alerts.
From the Set Inventory Replenishment Alerts page, enter the threshold in the Alert Threshold field. You can set each product's threshold separately choosing either "when Weeks-of-Cover reaches (weeks)" or "when fulfillable quantity reaches (units)"and inputting a numeric value in the cell.
Robyn Johnson of Best From The Nest is an expert when it comes to inventory management,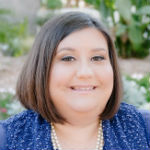 "Make sure that you are learning and well managing inventory turn. Amazon is charging more and more for monthly and long term storage fees. Knowing your lead times and turn times will have a significant impact on your profitability long term."
8) Create Your Own Store
This may seem counterintuitive, but building a store has benefits for selling more on Amazon too. Many brand owners have seen that when they offer the ability to buy their product through Amazon, as well as their own fulfillment – Amazon still wins.
Build a site that is an authority in your niche by putting out content that your audience wants to read.
You can also use Amazon's multi channel fulfilment to help out orders on other platforms like your own Shopify store and Etsy.
9) Perfect a Funnel to Your Listing
This doesn't mean driving traffic directly to your Shopify store, but to the actual listing. Think about how you can create a sales funnel with different PPC campaigns, not just Amazon's sponsored ads.
You can do it with Facebook ads, Google ads, content marketing, surveys, and building up a launch list in general.
10) Activate an Autoresponder for Customers
You can use an autoresponder like SalesBacker to send follow ups to past customers and ask for feedback about your product. Be sure to follow the Terms of Use from Amazon when it comes to this, but you'll be amazed at how starting a simple conversation can heighten the buying experience for online buyers. This will also help you fix problems before they become prevalent.
11) Don't Underestimate Product Research
Given that Amasuite is a product research software, we really know how important this tip is. Without good product research, you can't be expected to sell on Amazon successfully. This is by far the most important aspect of this business model.
Here's what a few big sellers are saying about product research:
Scott Voelker of The Amazing Seller has this say,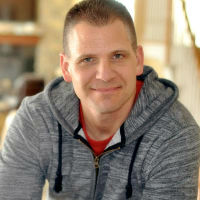 "Product selection is key to success. You need to spend time finding products with low competition that are still receiving 10 to 15 sales per day. Once you have these products selected the next big tip is to focus on getting sales on day 1. You can do this by running sponsored product ads and generating sales through your own email launch list. Once you start receiving sales, you will start to rank for keywords and everything else starts to happen."
Mikee Shuttuck of Import Startup takes a bit of a different angle, but a more holistic view.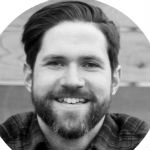 "Answer these 2 questions to find the perfect product to private label:
What is the keyword phrase with the largest amount of search volume on google, amazon, and youtube?
Who is currently selling the most on Amazon."
Kevin Rizer of Private Label Movement gives his take too,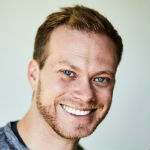 "Don't sell the same stuff that everyone else does. You need to think outside the box, and perhaps even start your search off of amazon. There are still tons of opportunities, but you must start with the right product."
11) Optimize Product Listings for Amazon SEO
One of the biggest benefits of using Amasuite is for Amazon SEO. The title of your product listing is generally the first place that Amazon looks in order to provide relevant search results. Amasuite's keyword generator applies Amazon's search suggestions to provide relevant keywords that you can stuff into your titles, into your descriptions, and also into the variations of your product.
12) Product Image Variations
If you've already created your listing and uploaded images, one of the lowest hanging fruits is creating new professionally-done images for your listing that ensure high definition and are as large as possible for zooming. Here are the Amazon image requirements for reference.
Study best sellers in other categories, especially pets and sports. They usually have images that show their products in use.
​
13) Register As A Professional Seller
One of the first decisions that you will have to make as a brand new seller on Amazon is to decide whether you want to be a professional seller or an individual seller. In reality there is really only one decision and that is to become an professional seller because of the following benefits:
Ability to create new listings and bundles
Access restricted categories and
Most importantly be buy box eligible. You cannot be a private label seller without becoming a professional seller first.
14) Try Amazon's Suggested PPC Campaigns
Amazon allows you to run an automated PPC campaign. This type of PPC campaign can yield a high ROI for some, but it doesn't work for every brand.
Matt Ward of FBA All Stars has one piece of advice for new sellers: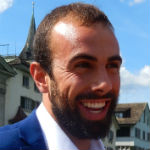 "Don't start unless you are willing to go very big with ppc and buy a lot of inventory. Otherwise you are a drop in the pond wasting your time and money."
15) Think Customer and Brand Centric
One of the biggest advantages you have compared to other sellers is your marketing abilities. The private label model we teach here at Amasuite is built upon creating hot selling products that inevitably can be improved upon. The term 'hot' is somewhat misleading because it just means the product is selling well on Amazon.
Our Review Analyzer allows us to make product modifications the customers are already searching for. This allows us to create a brand that can charge customers a higher amount for a product that is incrementally better.
Robyn Johnson chimed in on this point too,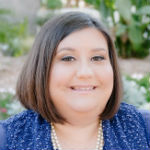 "Make sure if you are investing in a building a brand that you get it trademarked so that you can participate in Amazon's Brand Registry program. Building a brand that brings value to the market and fills and need or solves a problem is the best way to long term success."
16) Reply to All Reviews and Comments
Even though we are all competitors on Amazon and fighting for the dollars of those customers – we still want to keep engagement levels high. This is why you should take the role of a brand manager and answer all of the reviews and comments that come through on your listings and seller account. It's all about being proactive.
17) Partner With A Service
Depending on the type of product you sell, there might be an ideal service for you to partner up with in Amazon's service network. It's an add-on to the checkout process and the payments are handled directly in the platform. This might be the one thing that sets you apart from the competition. This is ideal for those who are selling goods that are B2B related.
18) Be Persistent & Measure
Sometimes your first brand will not be successful. I have a friend that is on their third private label product and it's selling extremely well they are in the health and beauty category. With their best selling product is within the lower 1000's (of Best Seller Ranks.) Which means they're selling like hot-cakes!
You will need to be persistent with any business model you take on. Whether its selling on Amazon or building an Amazon affiliate site. Keep track of what's working and what isn't working.
Mark Scott Adams has this to say about persistence,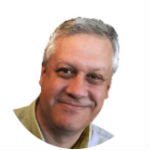 "Everyone thinks this business is about technical things like what keywords to use or what product to pick, etc. Those type of things are important, but the most important thing as it is in any business is mindset and persistence. Be more motivated by the possibility of success than the fear of failure and be doggedly persistent and you can have the laptop lifestyle you want."
19) Be the Smallest Seller in the Room
This doesn't mean you shouldn't strive to be the best in your category, but you should start to network with sellers bigger than you. It's always good to be the 'dumbest' person in the room so you can learn how the big sellers grew their account. Usually, what they can offer is a lot more valuable than any ordinary mastermind.
Augustas Kligys of the Seller Optimization Summit had this to say,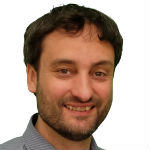 "Network with other Amazon sellers and create an online or in-person mastermind groups with few other entrepreneurs. Be active in the community. Connect to others during the live events as well as be active in the public seller groups online (e.g. Facebook groups). Connecting with those who have already achieved what I was dreaming of, helped me to grow my online business enormously. Therefore, I recommend the same to any starting entrepreneur as well."
There you have it, 19 solid tips for selling on Amazon from us and some of the top sellers out there. One by one, you should be able to hit all of these points at some point and at least experiment with them.
Each brand will experience different results. Some more and some less, either way, it's always good to keep 'breaking your business' and seeing what works.
If you're at the beginning stage of product research, make sure to grab a copy of Amasuite and go through the in-depth training we have inside. We love this business model and think you will too.